We search for characteristic, rare or particularly large specimens for architects and garden lovers. We have been cooperating for decades with the best and most specialized tree-nurseries all over Europe. On top of our expertise, we coordinate the logistics and the planting on site with experienced landscaping firms. We save you the time it takes for a garden to become a space for living. Guarantee included.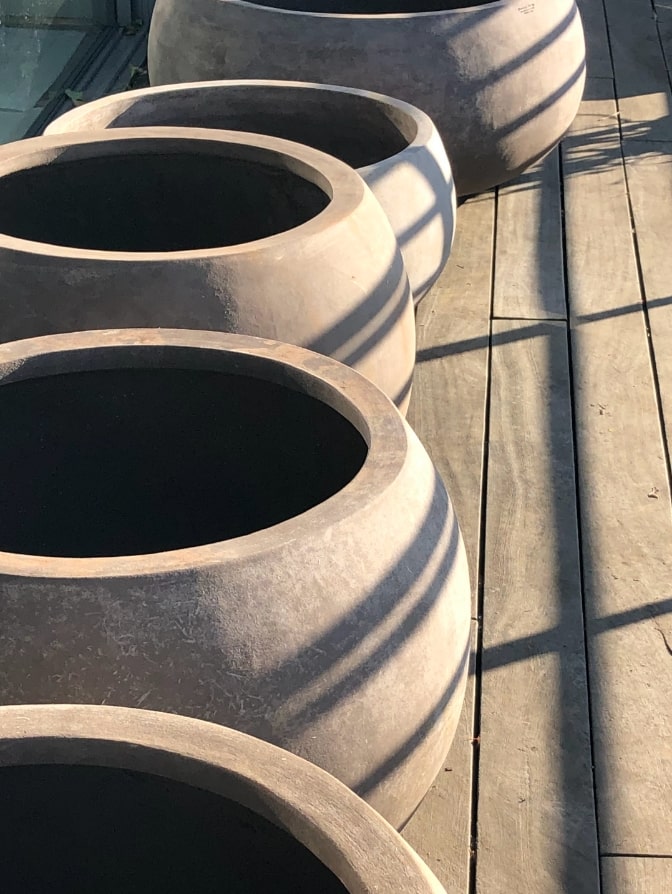 We feel that it is important to use unusual and exclusive planters, which enhance the charm of their environment.
Our range includes one-off classics and traditional designs in different materials, sizes and shapes. We source exclusively simple, straightforward terracotta and marble from Italy. Our containers are manufactured in England from sandstone, teak and lead using traditional designs.
From France, we import high quality manually worked wooden con- tainers which can also be seen in the palace gardens at Versailles. Unusual planters made of ceramic, copper and bronze as well as minimalistic, contemporary styles in twin- walled zinc and polyester from Belgium complete our range.
For dimensions, shapes and custom made designs prices on demand. Worldwide delivery.

In the context of our aim to turn gardens into living spaces, your garden design should include the placement of historic, unique items as an expression of your personal style and individual garden culture.
So we searched all of Europe for exquisite garden antiques with great success.
Highlights include historic fountains and troughs from the 18th and 19th centuries. In addition, we can also offer rare columns, decorative vases, planters and statuary. As a contrast we offer also customized fountains made out of zinc, copper and stainless steel.
Naturally we can also take care of transport and professional installation if you wish. Worldwide delivery.